Share
Close
How To Register
Enrolling in your first program:
Create an account. Click on "Sign Up" in the upper right hand corner. Keep track of the email address and password. The next time you visit you will select "Sign In" and use those to access your account. Required information is indicated. You can always come back and provide the additional information that helps us design program content and schedules.
Navigating the schedule and lists of offerings and enrolling:
You can customize your schedule view by selecting the list, week, or month view. You can even click on the little gear and filter by services or staff (teacher). Review the images below to see where these options are on the page. Look for the green enroll button when selecting a date and time and follow the instructions.
If you encounter any trouble or frustration, please call us at 713-590-3302, we are happy to help!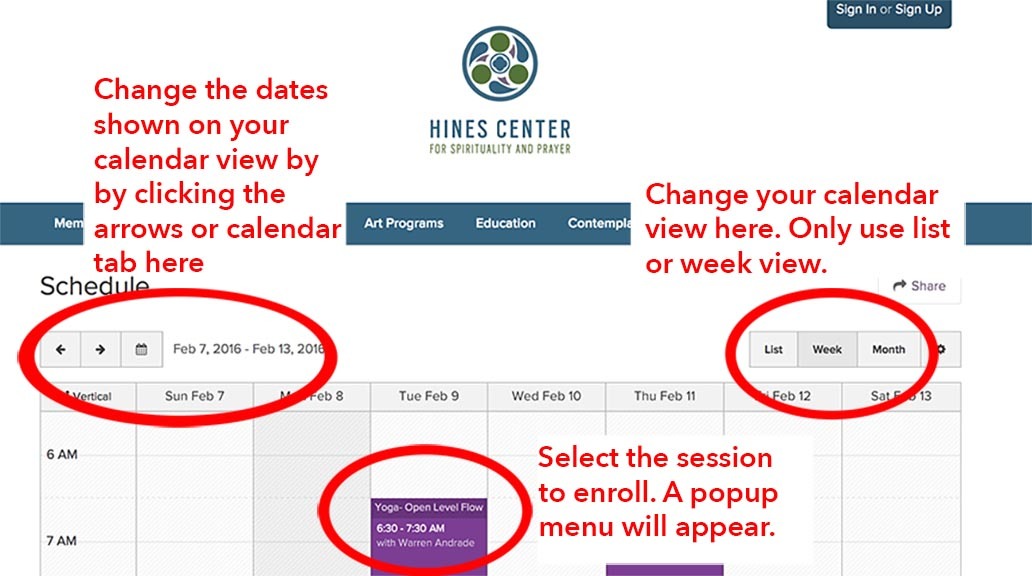 HOW TO ENROLL FROM THE POPUP
HOW TO ENROLL BY SELECTING THE SESSION DATE UNDER THE DESCRIPTION